The business community from across Hawke's Bay gathered to celebrate and acknowledge the impressive mahi done by the business community in the past year in innovation, community contribution, visitor experience, sustainability, and business excellence. Attendees included businesses and awards finalists representing all corners of Hawke's Bay and a variety of industries.
Congratulations to the 2022 winners!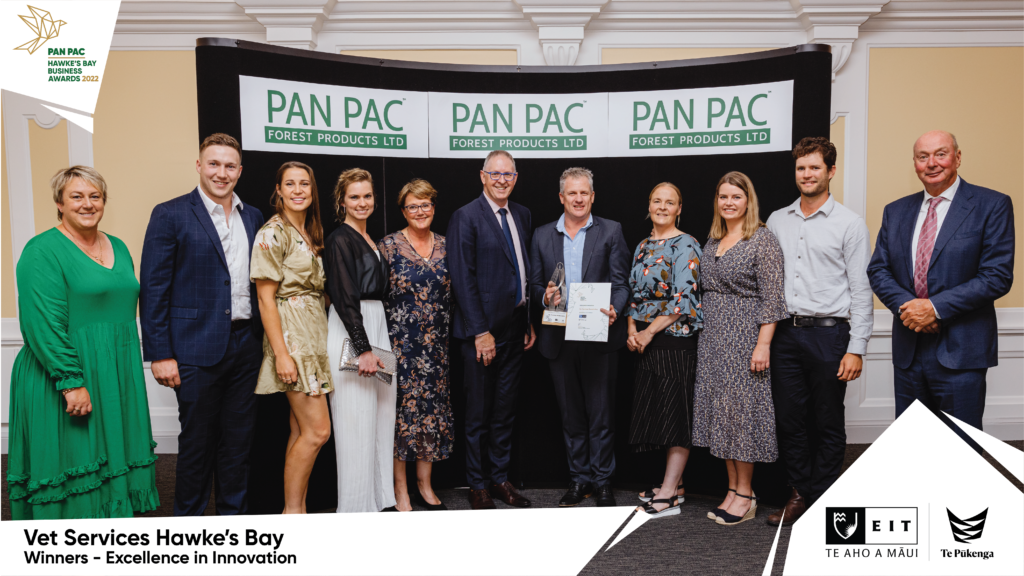 Vet Services Hawke's Bay
Excellence in Innovation
Sponsored by EIT Te Pūkenga
The judges were impressed with the way that Vet Services weaves innovation throughout their business and at all levels.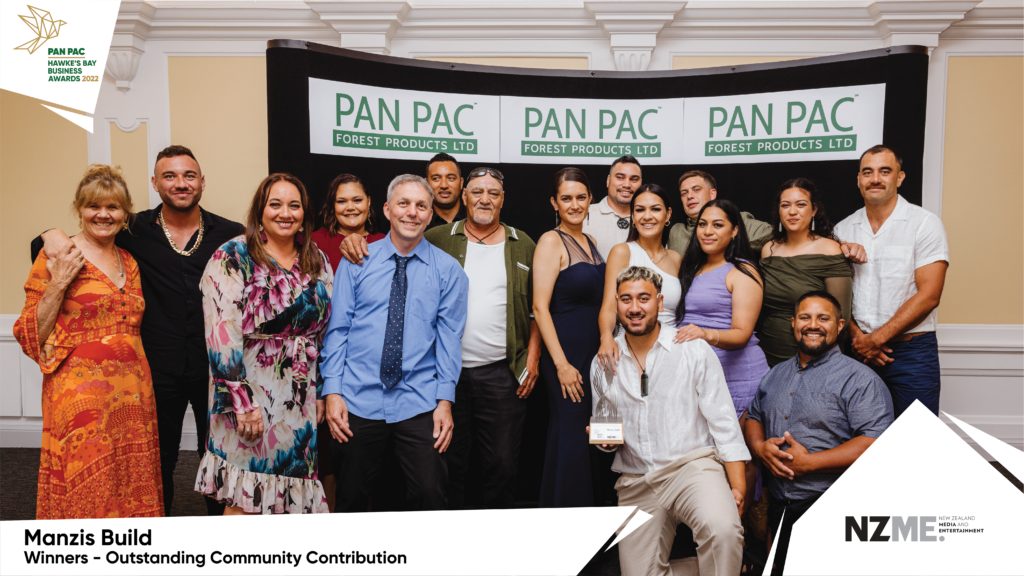 Manzis Build
Outstanding Community Contribution
Manzis Build are an organisation that pride themselves on a strong organisational culture and a desire to give back to the community.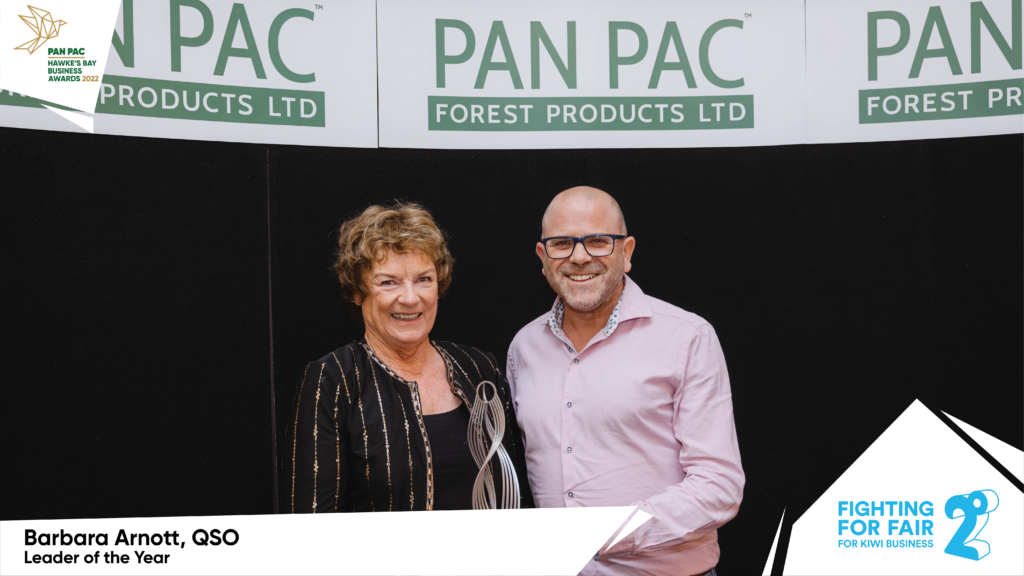 Barbara Arnott
Leader of the Year
Creating a connected community is something our 2022 leader of the year has spent her life working for. She is known for creating good relationships throughout the Hawke's Bay Region and has a long history of community-focused work in Hawke's Bay.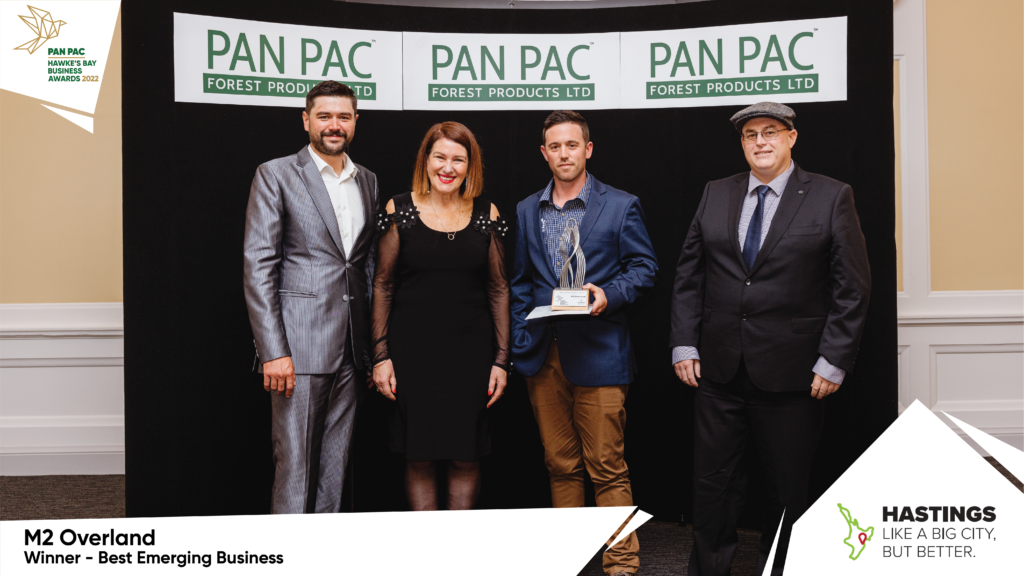 M2 Overland
Best Emerging Business
Sponsored by Hastings Like A Big City But Better
The judges were impressed with the way M2 Overland spied a gap in the market and then followed through with innovative product design and service execution.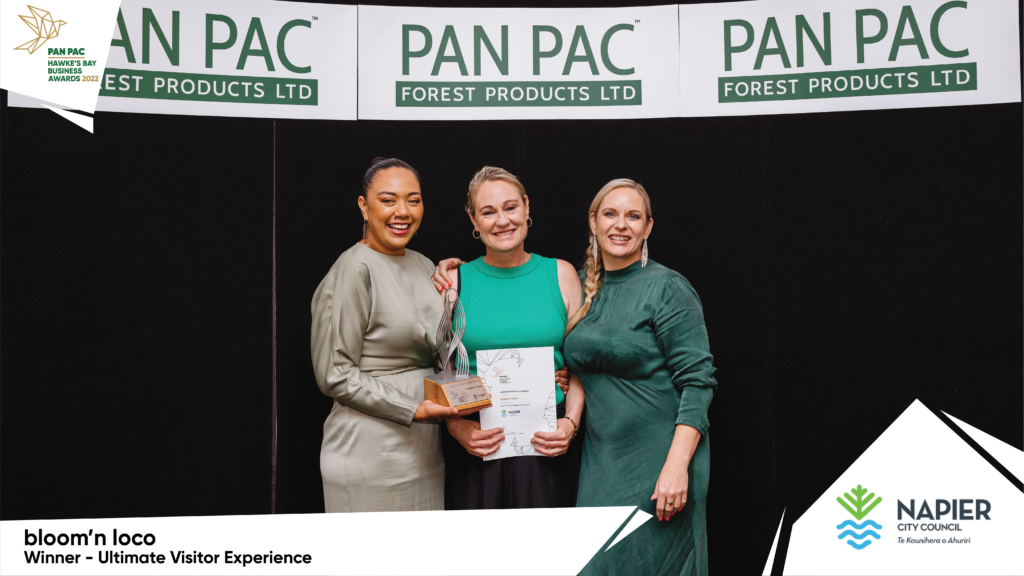 Bloom'n Loco
Ultimate Visitor Experience
Sponsored by Napier City Council
At bloom'n loco, our secret shopper had an outstanding experience.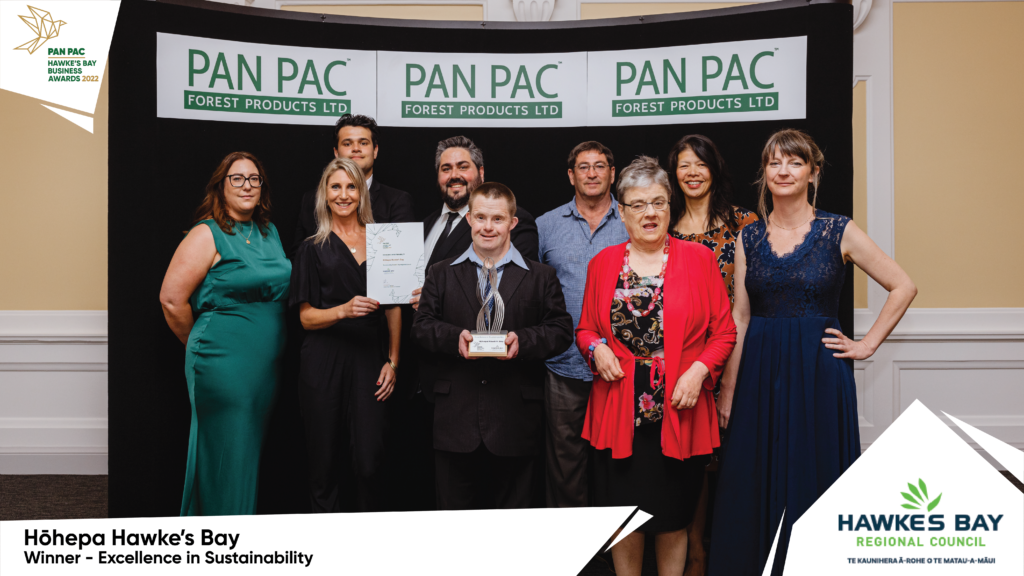 Hōhepa Hawke's Bay
Excellence in Sustainabilty
Sponsored by Hawke's Bay Regional Council
Hōpeha is a long standing Hawkes Bay business that has been able to enhance the lives of many.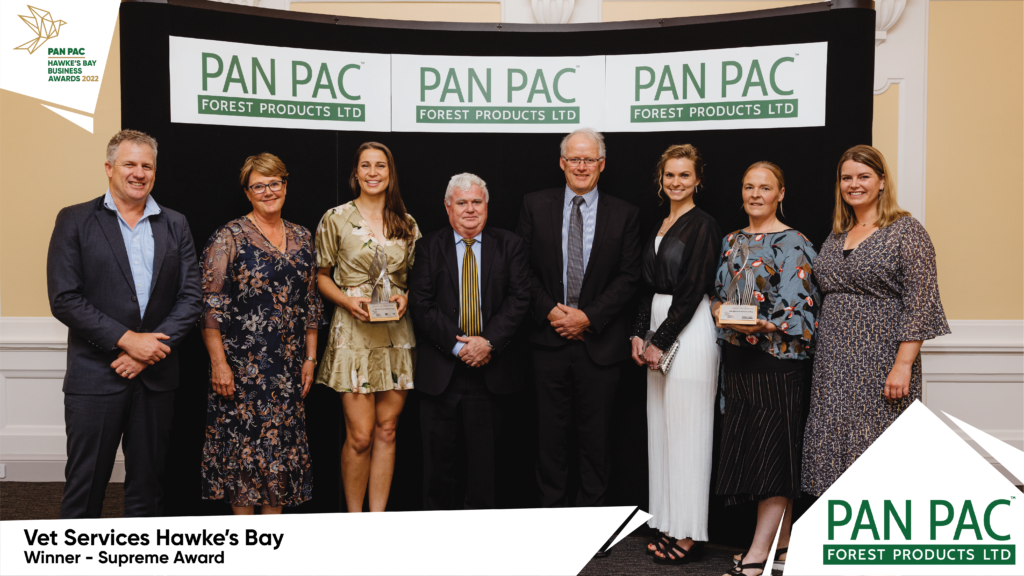 Vet Services Hawke's Bay
Supreme Award
Sponsored by Pan Pac Forest Products Ltd.
The judges said that it was hard to put a finger on what makes Vet Services a great well-rounded business.