Analysis leads to knowledge which leads to understanding which leads to IMPROVEMENT!
Gain an outside perspective, cost effectively.
Work on your strengths, not your weaknesses.
Energise and motivate your team.
Boost and improve your bottom line.
Receive media recognition for your business.
Benchmark your business against competitors.
Thank you to our Generous Sponsors.
Our event would not be possible without the support of these businesses.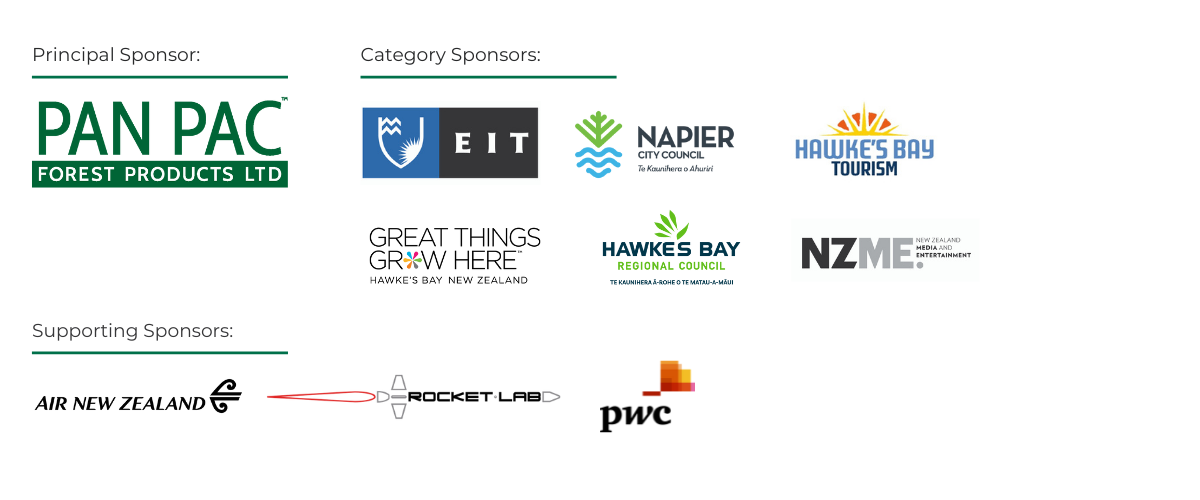 Thinking about entering but don't know where to start? Need a hand with your entry or want to find out more? Please do not hesitate to get in touch! Email: support@hbchamber.nz