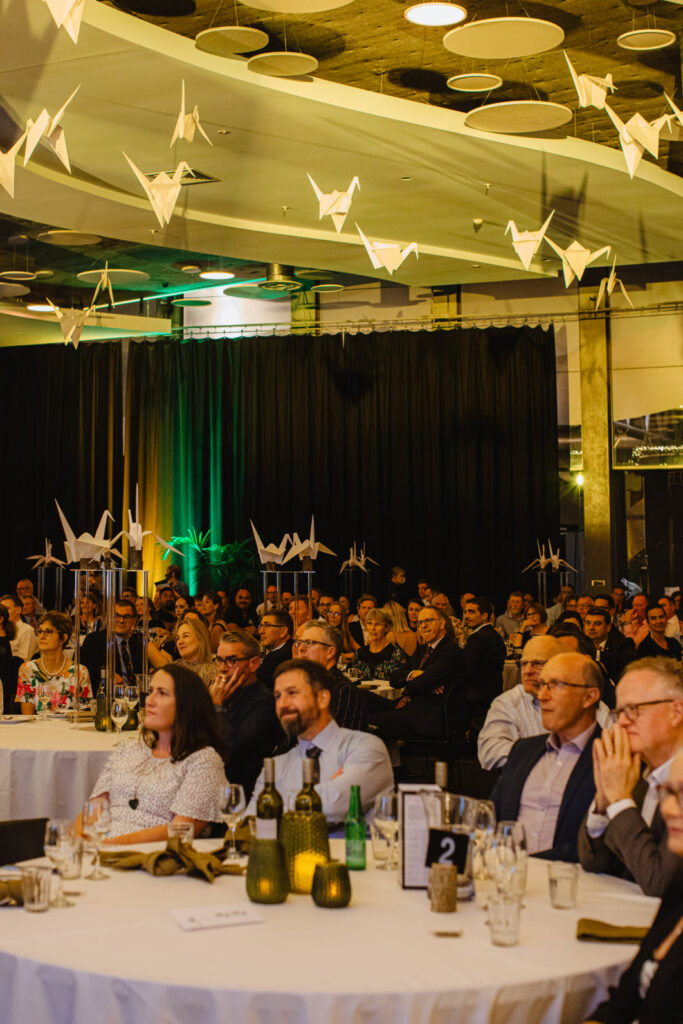 The Datacom Hawke's Bay Business Awards are delivered annually by the Hawkes Bay Chamber of Commerce.
The awards recognise and celebrate business excellence in Hawke's Bay, they play an important role in promoting and strengthening economic development within the region.
Entering these prestigious awards provides you and your team with a rare opportunity to take a step back from day to day operations and review your business from a fresh perspective.
Past winners have found the entry process highly rewarding, motivating and of immense strategic value in positioning their business for long-term, sustainable growth.
Entrants benefit from significant local media coverage, with category and supreme winners able to leverage their success in ongoing advertising and communications activity well past the immediate event period.  In addition to the benefits for businesses, the awards play an important part in lifting the overall profile of Hawkes Bay, raising awareness of our business sectors for the economic benefit of all Hawkes Bay residents.
There is no charge to enter and if businesses need help getting organised, the Chamber offers full support throughout the process.
The award judging culminates in a fantastic Formal Dinner where the winners are announced and celebrated. The 2023 Awards Dinner will be held on Friday 17 November at The Napier Conference Centre.
No matter your organisation's size, sector, or industry we can support you on your business improvement journey.
The Datacom Hawke's Bay Business Awards is a great opportunity for Hawke's Bay businesses to raise awareness of their brand, motivate their staff, and celebrate their achievements.
As well as offering recognition for your organisation, the awards provide the opportunity to benchmark and gain expert advice on how you can continue to grow.
12 July 2023 - Launch Event & Entries Open
8 September 2023 - Entries Close
1 September 2023 - Tickets on Sale
September & October 2023 - Judges Visits
October 2023 - Finalists Announced
November 17 2023 - Awards Evening